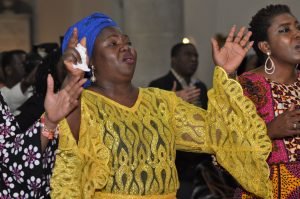 Hurray, The RCCG Victorious Family Parish turns 'FIFTEEN'
The church Pastorate and Leadership invite you, your loved ones, friends and family to join us for the upcoming 15th anniversary of VFP that we shall celebrate in our church premises.
Date: Sunday 26th May 2019
Time: 11.00 am – 2.00 pm
Featuring live Gospel worship music, Drama, Dance, the Inspiring Word, Fellowship and interactive service followed by a luncheon and much more.
Your presence will highly be appreciated.