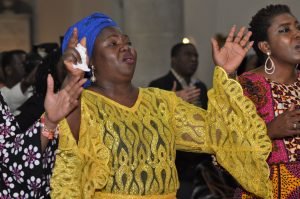 The church Pastorate and Leadership invite you, your loved ones, friends and family to join us as we celebrate Jesus in our church premises.
Date: Every Sunday
Time: 10.30 am – 12.30 pm ( Except on the 1st Sundays of the month when the service runs till around 1.00 pm)
Special Featuresare live Gospel worship music, Drama, Dance, the Inspiring Word, Fellowship and interactive service followed by a luncheon and much more.
Your presence will highly be appreciated.